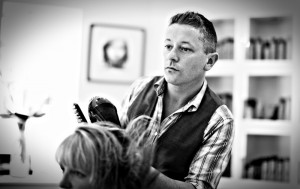 >Over the years I have tried numerous brands of products in a quest to find the best range to suit my clients and for some time now I have stocked KMS California products exclusively.  KMS who have been developing products since 1976 describe their range as 'technology fused with nature' – a powerful fusion of the latest innovations, technologies and ingredients.  From our experience using these products, KMS California has something in their range to suit any hair type, any hair style and to resolve any hair care issue.
KMS currently offer nine unique product lines which deal with all aspects of hair care including curl enhancement, adding volume, freeform texture, style retention, hair repair and colour vitality and maintenance.  Within each of these nine product lines you will find products to:
START – Jumpstart your look with style-creating shampoos and conditioners.
SYTLE – Bring your look to life the way you want it.  Build it, shape it, mold it.  There are no limits.
FINISH – Make your style statement – define, support and maintain your look.
Prices for KMS California products begin at £9.50.  If you need advice on which products best suit your hair type and style, please ask.